Hi, I'm Elaitea and welcome to Midnight Musings, a site where you'll find my dolls along with some bases and resources. If you find any bugs or language mistakes, please let me know. I hope you have a nice time and feel free to leave a message!
If you want (not always) slightly faster updates, you can check out my DeviantArt account. There's less content there though. I also have a blog where you can see my dolling WIPs and any sewing and/or embroidery projects I'm working on. It's currently inactive though
Updates
07.10.2018
That short hiatus turned out to be not so short... And it's not over yet. I'm feeling slightly better, but I'm not ready to get back into dolling. My self-esteem can't take it as participating in the community is a reminder of how completely and utterly socially unept I am. Can't really deal with that feeling right now. So... yeah, this was just a quick little update for those wondering what's up (aka no-one, but meh). In the off-chance you want to contact me: I check my email regularly. See ya later!
17.04.2018
Short hiatus. Depression hit me pretty hard and internet and its communities tend to make it worse (tends to make me feel like a complete and utter failure). I'll be back when it gets better :)
28.02.2018
On February 29 2008 I opened my site. It is now 10 years later. I can't believe it's been around for so long. My life has changed so much since then. In 2008 I was in my last year of highschool. Now I have two university degrees and a fulltime job working in a field I had never expected to end up in. During those ten years I've lost family members and pets, gained new friends, got new pets (including my lovely two cats), battled mental illness and gained a physical illness that seriously impacts my daily life. But through all of these years, dolling has remained a hobby of mine. And here we are, ten years later :) I wish I could have done more for this anniversary (was planning to make a doll walkthrough, but didn't have the time to start working on a doll for it, and since I've got nothing to teach, I can't make a tutorial either). But! I've uploaded four new dolls (two shop orders, one fantasy doll and one LotR doll) and, more importantly, four new poses for my 'Nest' base and a new (male) portrait base!
29.01.2018
Made a proper update of the bases page with my new bases :) I still have two dolls to upload (a shop order and a contest entry), but will do that at another day as I'm tired and have to go to work tomorrow.
03.01.2018
Happy New Year everyone! May 2018 be an awesome year for you all :) Last time I announced that I've opened a shop on Glam and I actually have managed to get shop orders? o_o I've uploaded two of them. I've put them in the Gifts and Requests page. I guess I'll have to split that page up some day, along with the My Characters one. But that won't be for today.
New dolls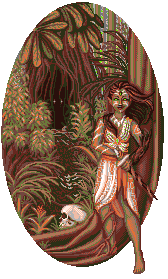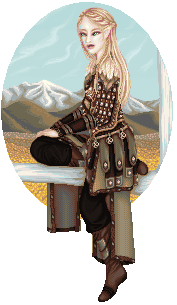 Counting since January 2009 (unique visitors).
If you're visitor number 5000, 5500, 6000,... feel free to make a screenshot and send it to me to get a custom made doll. ^^